Guruvayoor Sree Krishna Temple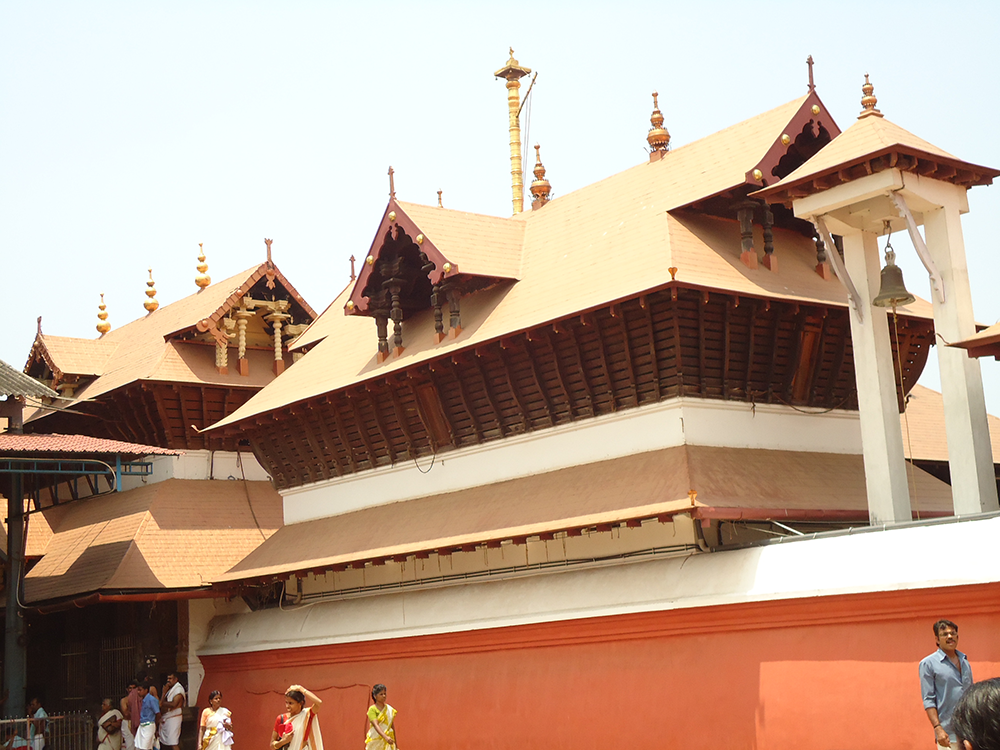 Temple Timings
Temple timings : Open 03:00 - 12:30 hrs & 16:30 - 21:15 hrs
Guruvayur is a small township in Trichur District of Central Kerala. Trichur is predominantly known as the cultural capital of Kerala .Guruvayur is now synonymous with Sreekrishna temple situated here. This narrow coastline strip of land on the south western edge of India subcontinent is also considered as the Dwaraka of south.
The main Deity of Guruvayur Sree Krishna Temple is the Lord Guruvayurappan showering blessings to devotees and pilgrims and hears their prayers providing instantaneous relief to their miseries and grievances.
Guruvayur is one of the most sacred and important pilgrim centers of kerala.According to belief,the temple is the creation of Guru, the preceptor of the Gods, and Vayu,God of the winds. The east NADA is the main entrance to the shrine. There exists a tall 33.5 meter high gold plated Dwajasthambham (Flag post) and a 7 meter high Deepasthambham (pillar of lamps)with 13 circular receptacles in Chuttambalam ,illuminating the glory and legacy of ancient holy shrine.
The square Sreekovil is the sacred sanctum sanctorum of the templeThe main deity is housed in the sanctum sanctorum which is surrounded by Deities of Upadevas such as Mahaganapathy,Lord Aiyyappa, and Goddess Bhagavathi.
Entry to the temple for non Hindus are strictly prohibited.